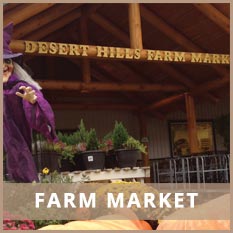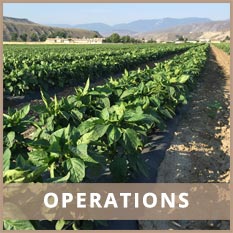 $6.00 Flat Sale at Desert Hills Ranch in Ashcroft
May 28-29
All 606 Annuals only $6.00 a flat
Everything you can imagine for only $6.00 a flat
Fruit Trees only $19.99
Shrubs & Trees 50% off
Enjoy authentic Mexican tacos and enjoy lunch under the trees
Feed the animals and watch all the new born lambs
Don't miss out this weekend at Desert Hills Ranch!
CLICK HERE for more info & more events
Welcome to Desert Hills Ranch
Desert Hills Farm Market is Now Open in Ashcroft!

Our Ashcroft location is open from 9:00am to 5:30pm, 7 days a week. We look forward to seeing you.
Early in the 20th century, settlers of Ashcroft found that its rich volcanic soil produced some of the best produce in the world. They found that as long as you added water to the fertile soil, it would grow nearly anything. Over a hundred years later, we at Desert Hills are committed to bringing you the finest produce available. From the careful selection of only the best seed to the gentle harvesting and packing, we monitor our products every step of the way to ensure you receive the best produce on the market.
Family owned and operated since 1983.
---
The Ashcroft location is open 7 days a week from 9:00am to 5:30pm.
The Cache Creek location is NOW CLOSED.