Greenhouse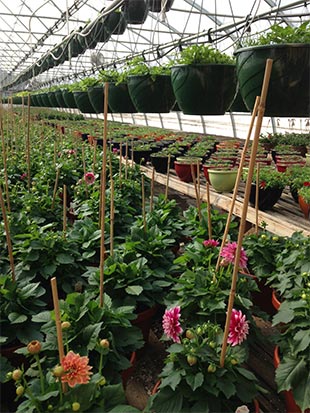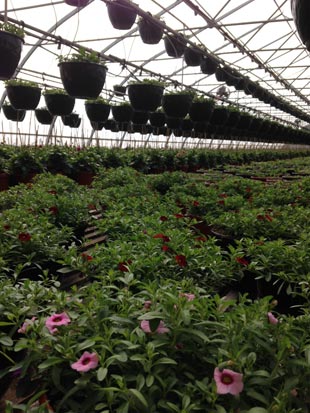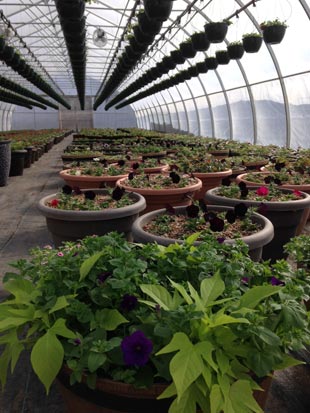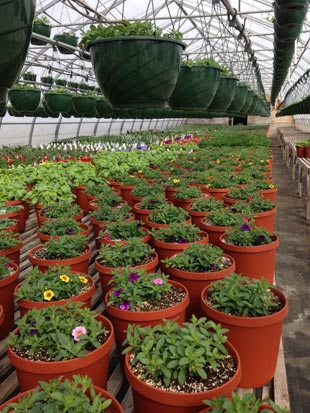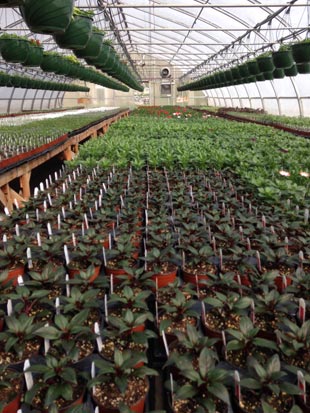 We are closed for the season. We thank all of our customers for visiting us and look forward to seeing you next season!
Desert Hills Nursery offers beautiful hanging baskets, tomato trellis bursting with tomatoes, lettuce bowls and habañero planters at our Produce Stand.
Located at the junction of the Bonaparte and Thompson River, Desert Hills Greenhouses receives over 2400 hours of sunlight per year. The abundant sunlight and warm temperatures make this the ideal climate for growing. The long days and intense light allows us to grow our plants naturally without the use of chemical growth regulators and artificial light. You can be assured that when you buy a Desert Hills Plant you are receiving the best quality plant that will perform beautifully in your garden. We are pleased to offer a large assortment of plants from annuals to perennials, as well as grasses and the best hanging baskets and bowls around. In addition, we have a great selection of vegetable plants - we offer you the same great vegetable varieties that we grow in our fields every year, so they are proven and will do great in your vegetable patch.
Desert Hills Greenhouses are proud to supply many fine retailers throughout the BC interior. You can find our plants at any of these locations:
Our retail Greenhouse is located right on the farm and offers everything you need to make your garden spectacular. Our knowledgeable staff is available to help you choose your plants and answer any questions you may have.
---
We are closed for the season.